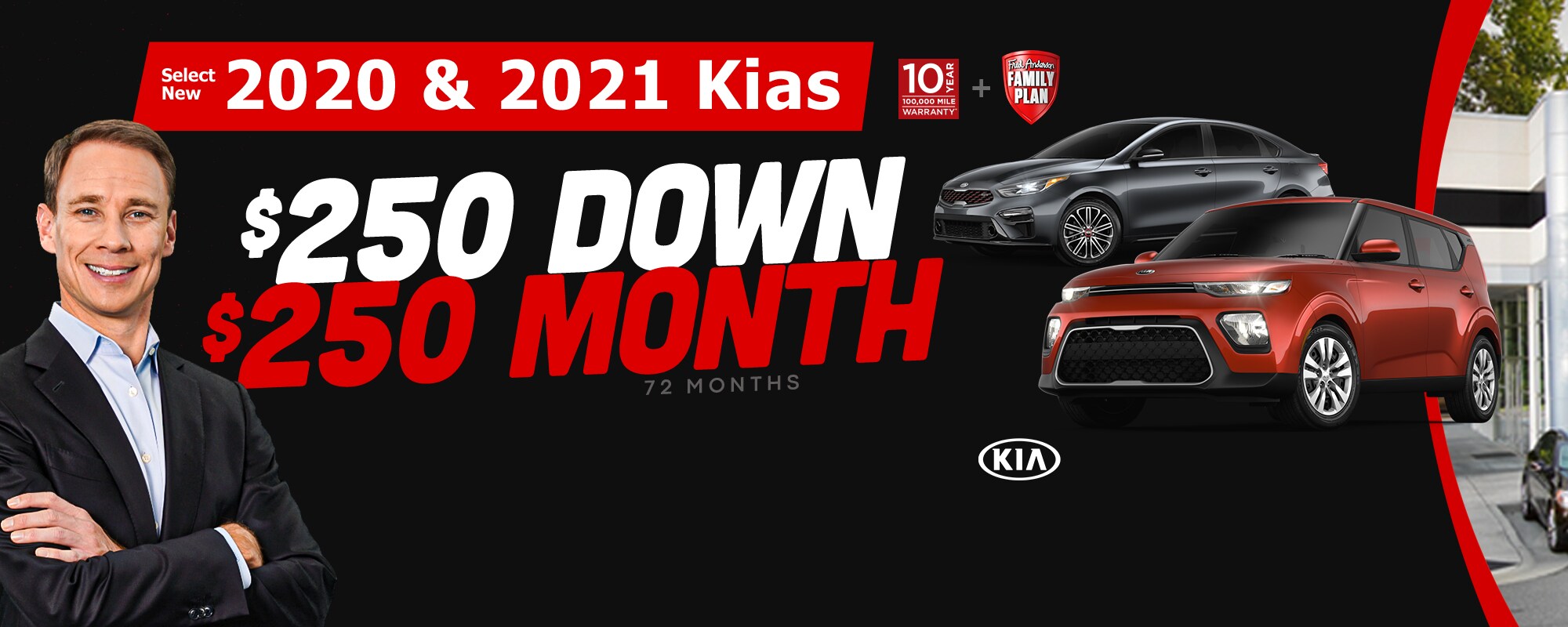 Select New 2020 & 2021 Kias
$250 Down $250/Month 72 Months
*Warranties include 10-year/100,000-mile powertrain and 5-year/60,000-mile basic. All warranties and roadside assistance are limited. See retailer for warranty details; $250 down, $250/month valid on select new Kia vehicles. Example finance a 2021 Kia Rio LX Sedan for 72 months at 2.99% APR based on $15.21/$1,000 financed for $250 per month for well qualified buyers through CapOne Auto Finance. $250 down plus  tax, tag, title, license, $649 administrative service fee; Ex Stock ME372883, MSRP $17,890 - $500 Kia rebate - $300 Fred Anderson Kia dealer discount = sales price $17,090; Ends 5.3.2021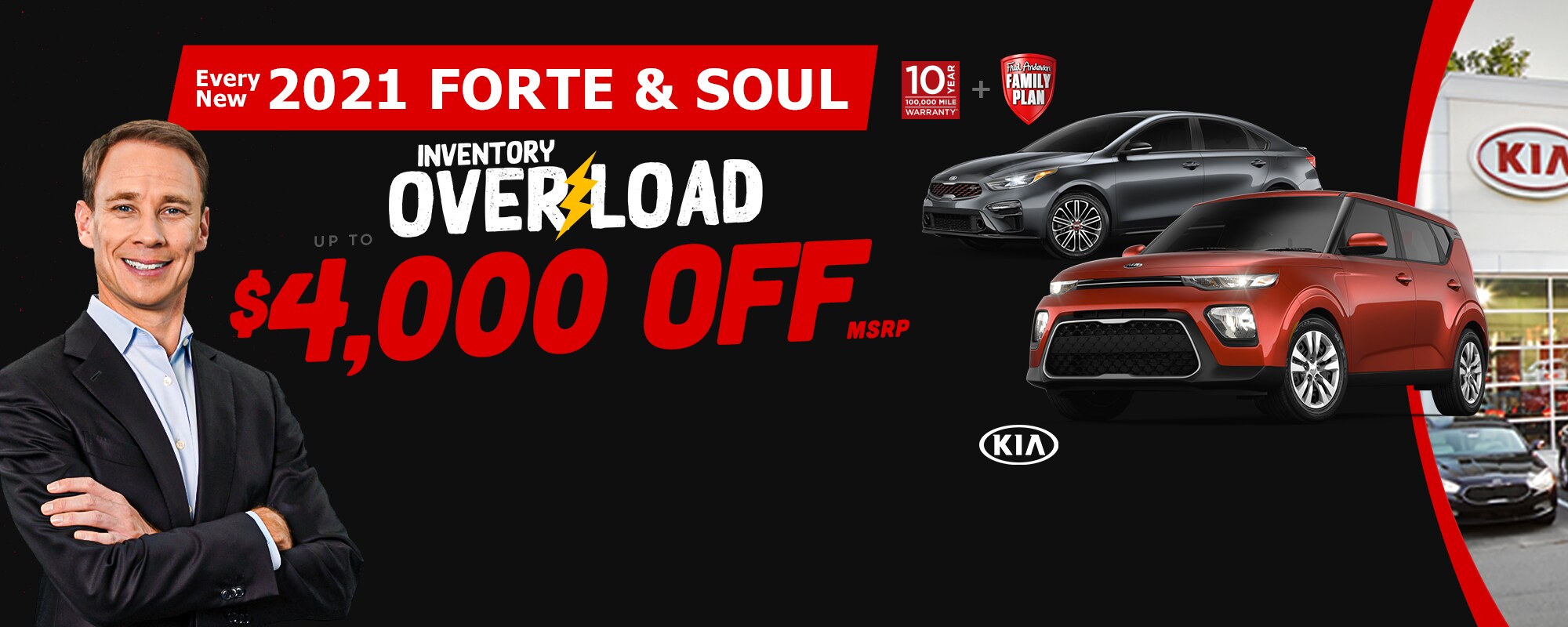 Every New 2021 Forte & Soul
Up to $4,000 off
*Warranties include 10-year/100,000-mile powertrain and 5-year/60,000-mile basic. All warranties and roadside assistance are limited. See retailer for warranty details; Excludes tax, tag, title, license, $649 administrative service fee; Ex Forte  LXS, Stock ME291177, MSRP $20,510, includes $2250 dealer discount, $1750 KMA cash, Sales Price $16,510; Ex Soul LX Hatchback, Stk M7747115, MSRP $20245, includes $2000 dealer discount & $2000 KMA cash, Sales Price $16,245; requires financing through KMF, Ends 5.3.2021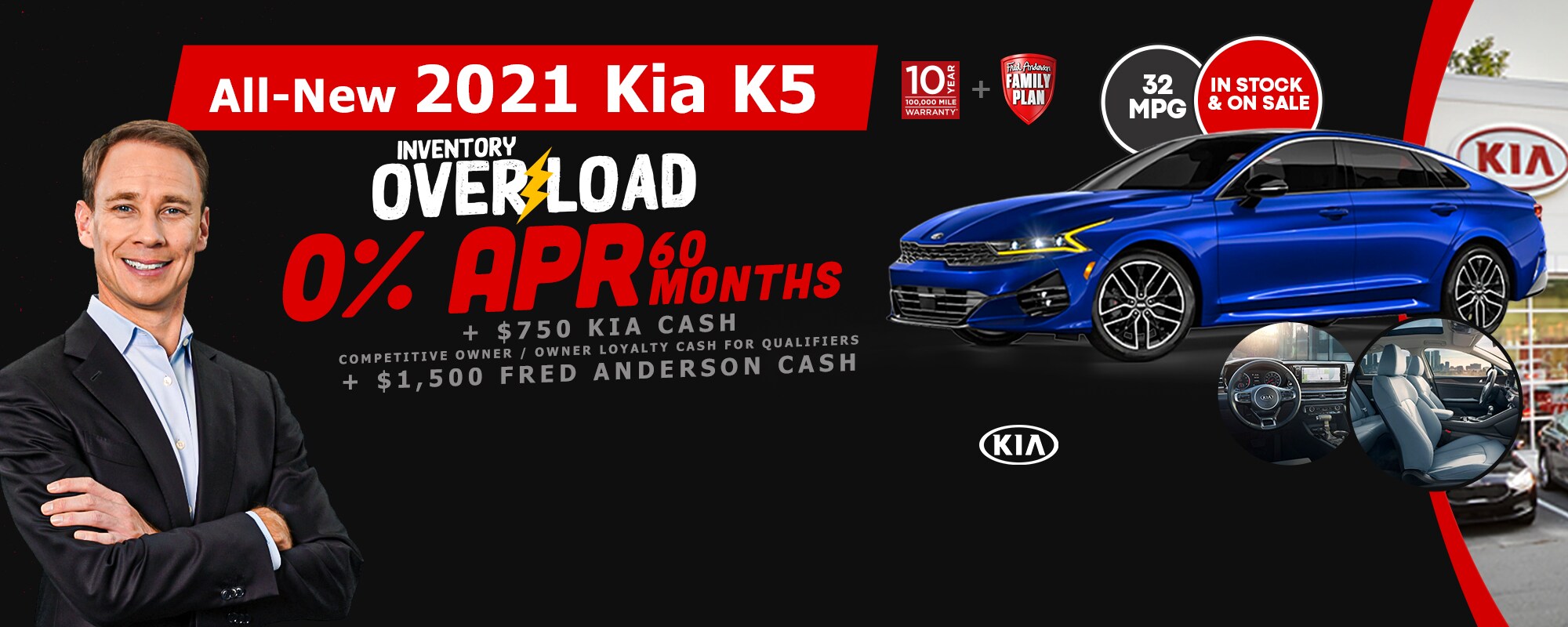 All-New 2021 Kia K5
0% APR 60 months
+ $750 Kia Cash Competitive Owner/Owner Loyalty Cash for Qualifiers
+ $1,500 Fred Anderson Cash
*Warranties include 10-year/100,000-mile powertrain and 5-year/60,000-mile basic. All warranties and roadside assistance are limited. See retailer for warranty details;  Excludes tax, tag, title, license, $649 administrative service fee; 0% APR 60 Months with approved credit thru KMF based on $16.67/$1,000 financed, $0 down subject to credit approval plus $750 Kia Competitive owner or Owner Loyalty cash for qualifiers with verifiable proof of ownership, see dealer for full details, plus $1,500 cash from dealership; Ends 5.3.2021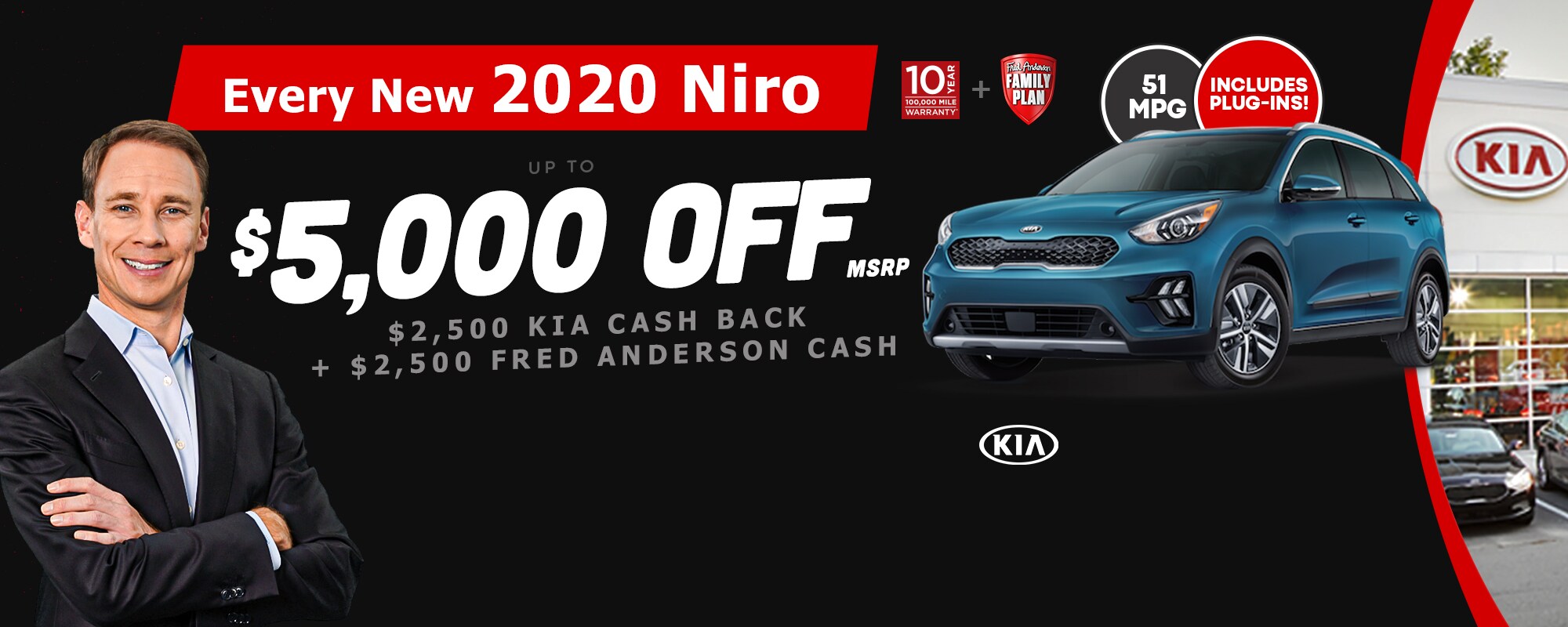 Every New 2020 Niro
Up to $5,000 off MSRP
$2,500 Kia Cash Back + $2,500 Fred Anderson Cash
*Warranties include 10-year/100,000-mile powertrain and 5-year/60,000-mile basic. All warranties and roadside assistance are limited. See retailer for warranty details; Excludes tax, tag, title, license, $649 administrative service fee; Ex L5419863, MSRP $26240, includes $2500 dealer discount, $2500 KMA rebate, requires financing through KMF and cannot be combined with other Kia offers, $2500 Fred Anderson Kia cash, Sale Price $21240; Ends 5.3.2021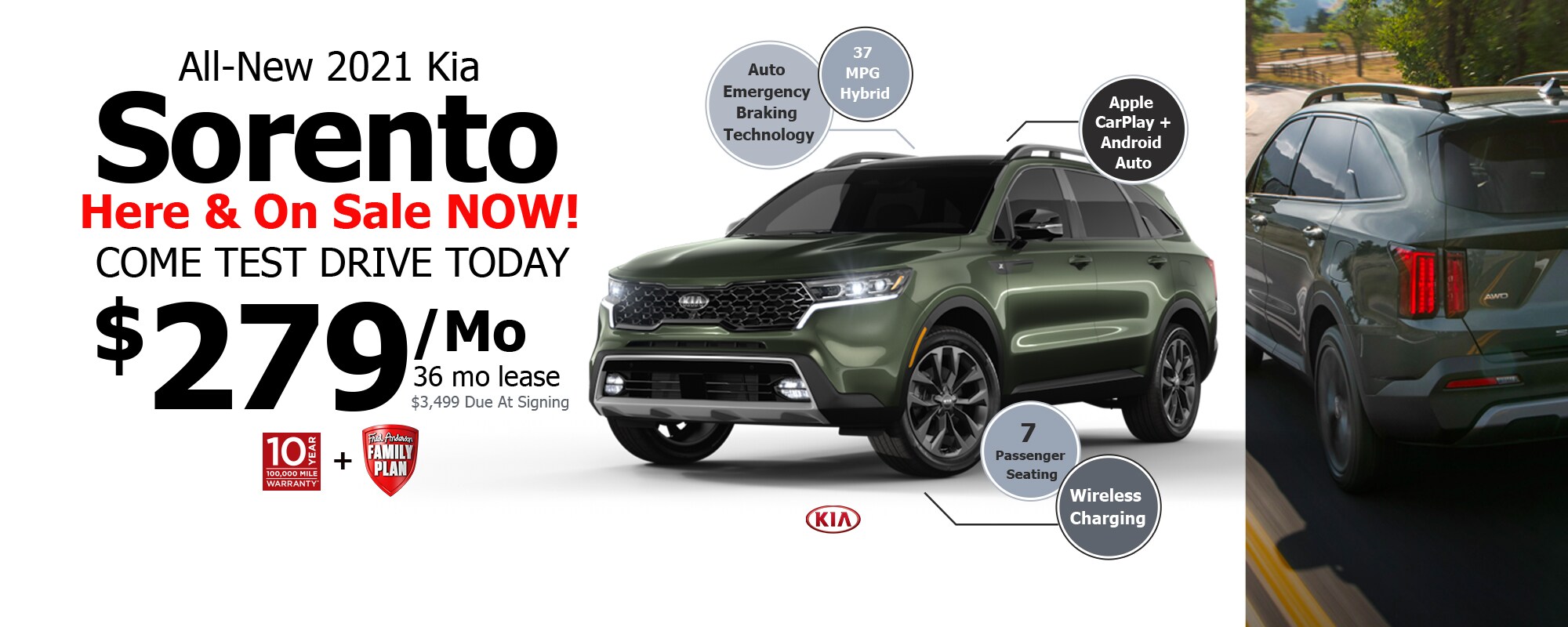 All-New 2021 Kia Sorento
Here & On Sale NOW!
Come Test Drive Today
$279 per month for 36 months lease
$3,4999 due at signing
*Warranties include 10-year/100,000-mile powertrain and 5-year/60,000-mile basic. All warranties and roadside assistance are limited. See retailer for warranty details; Offer excludes tax, tag, title, license, $649 administrative service fee; Ex Sorento LX FWD, Stk MG002305, MSRP $30,880, 36 month closed-end lease with approved credit, $0 security, $3220 down payment + $279 first month payment due at signing, $10044 total monthly payments, 12k miles/year with $0.15 per mile overage, $29,380 Net Cap Cost, $18,528 Residual, Ends 5.3.2021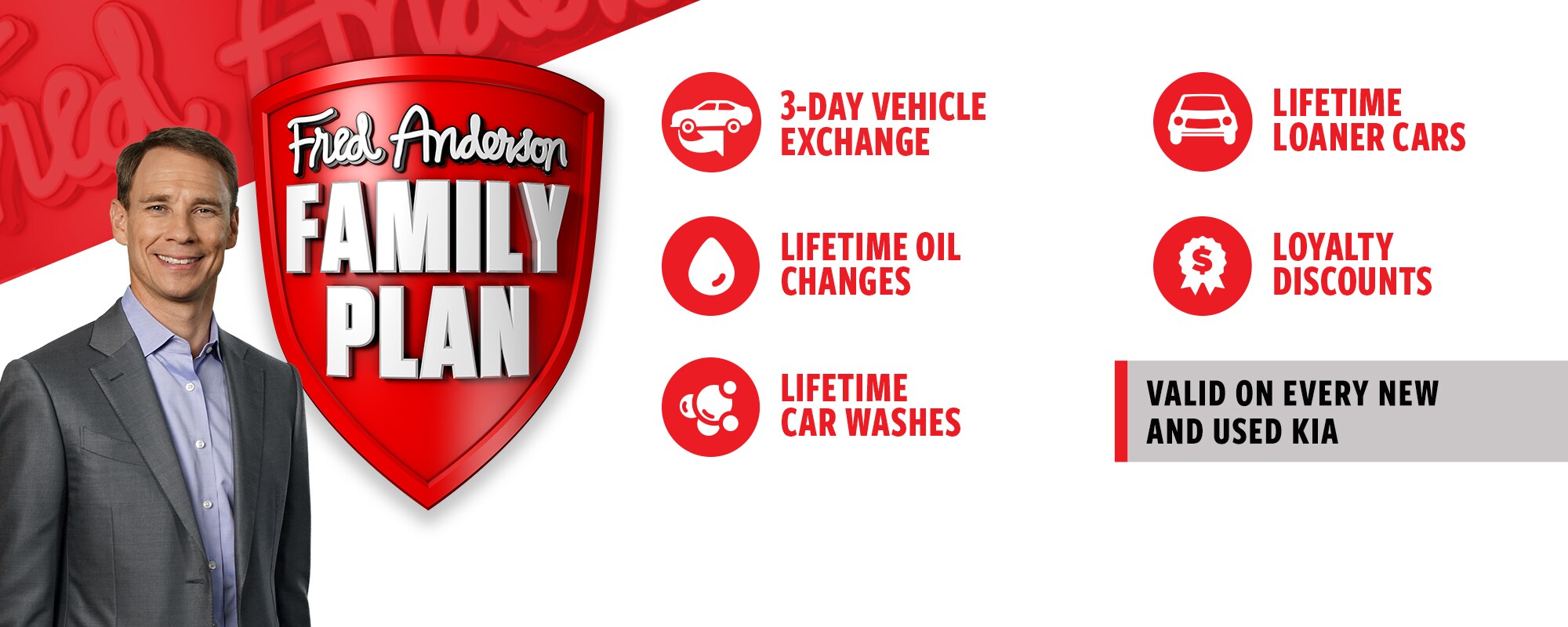 The Family Plan at Fred Anderson Kia of Raleigh, NC 
Valid on every new and used Kia!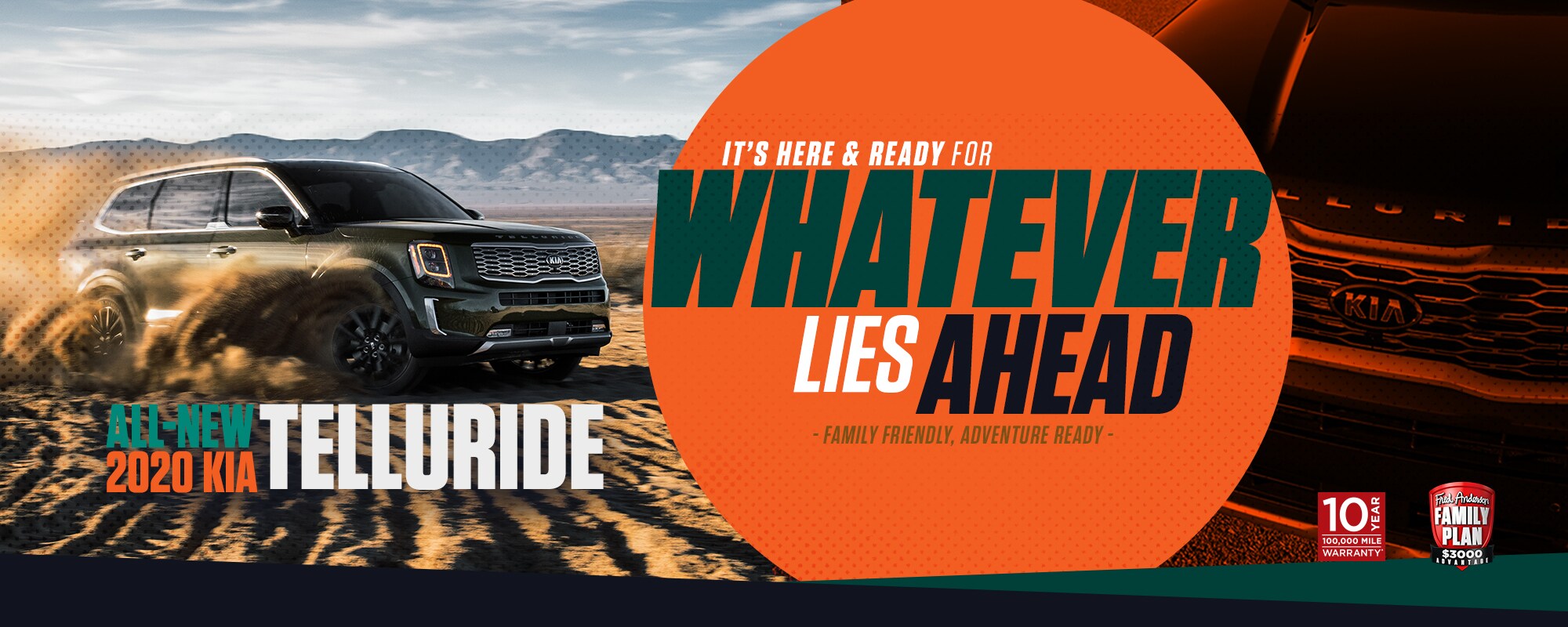 The All-New 2020 Kia Telluride Is Here & Ready for Whatever Lies Ahead!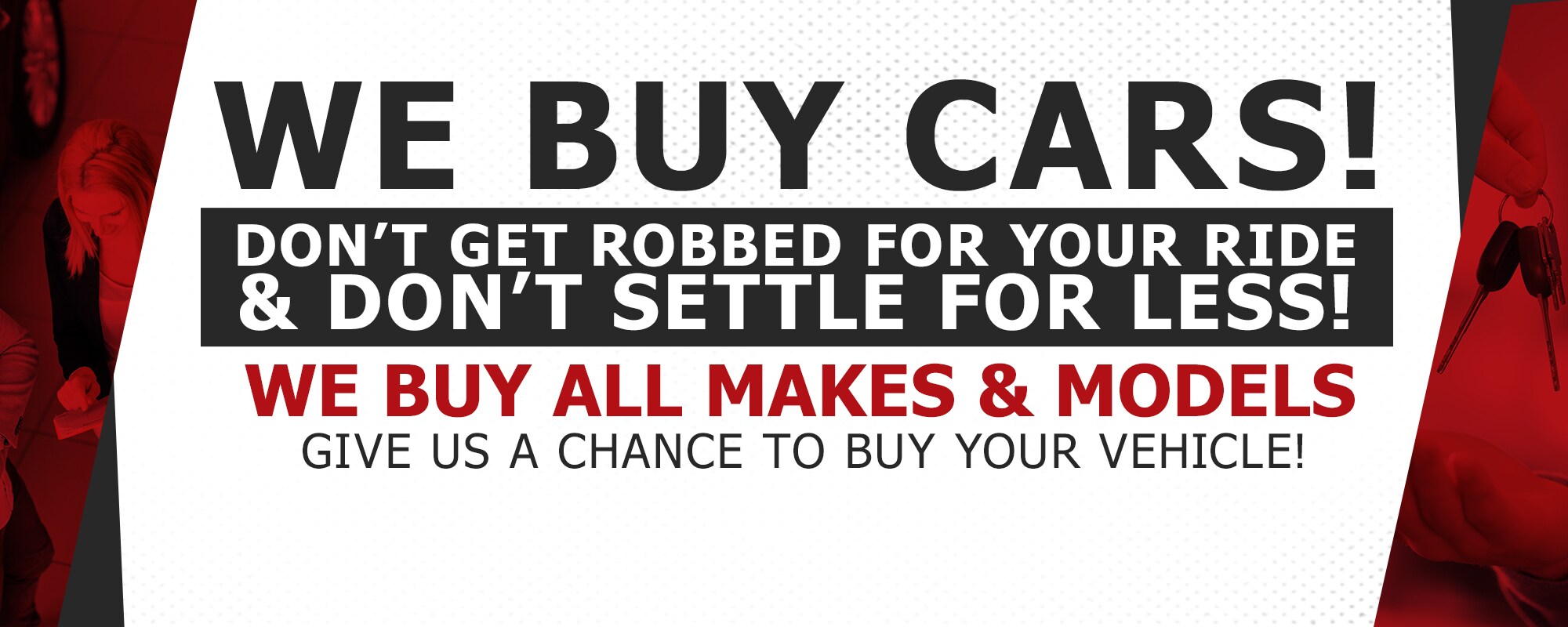 We Buy Cars! 
Don't get robbed for your ride & don't settle for less! 
We buy all makes & models 
Give us a chance to buy your vehicle!