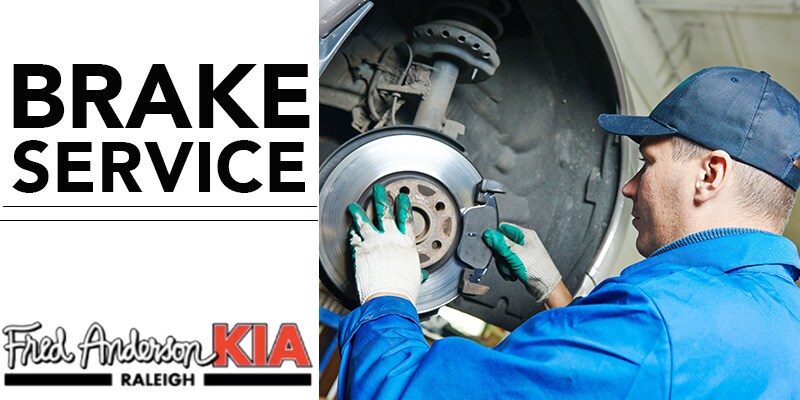 There's no better way to ensure the safety of your Kia than keeping up with the brakes. This essential car system wears out over time and needs to be regularly checked by experienced Kia service experts, like the team at Fred Anderson Kia of Raleigh, North Carolina.
But when should you bring your Kia in for brake service? This depends on how you drive, but most drivers should replace their pads after about 50,000 miles. Between checks, look out for these signs:
Brakes feel soft
Vibration from the pedal or steering wheel
Brake light comes on
Scraping noises
Is it time for you to service the brakes on your Kia? Schedule an appointment at Fred Anderson Kia of Raleigh or contact us at (919) 858-6626.