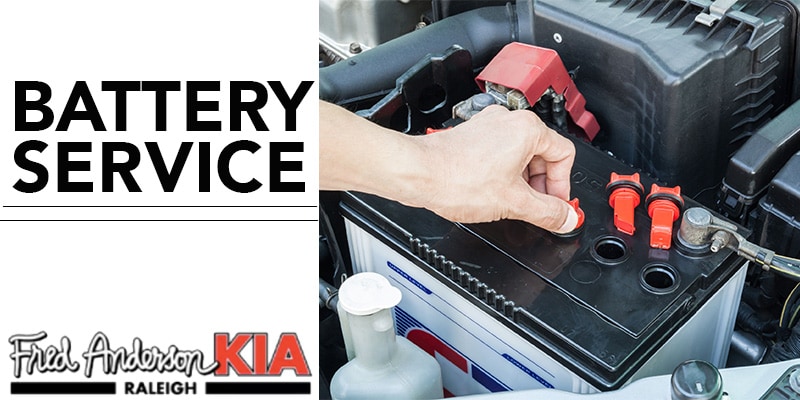 Your engine may power your Kia, but without a battery, it won't even start. Make sure you can count on your vehicle by keeping up with your regular Kia battery service at Fred Anderson Kia of Raleigh, North Carolina.
Although batteries often last much longer, the safest time to replace yours is after four years. A battery can fail sooner depending on use. The following signs may signify a worn battery:
A slow starting engine
The battery light comes on
Electrical components like the radio or windows don't work
Many of these can also point to an issue with the battery charging system. Either way, an appointment with Fred Anderson Kia of Raleigh can help you.
Schedule Kia battery service online or contact our service team at (919) 858-6626.